My name is Amanda Biz, the creator of this project which has been teste by myself and others.
I have been a nurse for a number of years, and I have had the chance to work in various services including obesity surgery, rehabilitation, as well as in eating disorders services.This allowed me to better understand the human behavior towards addiction and lifestyle.
I play sports regularly and got back in shape after a few years of unhealthy nutrition. I also coach friends. Below are photos of their physical transformations as well as mine.
You will be able to see my transformation and that of my friends in the
BEFORE / AFTER 
Writing and testing programs took me a lot of time and personal investment about 1 year to get everything right because after the writing, I had to test the sports and nutrition program over several months in order to be able to evaluate their possible difficulty and efficiency in order to readjust so that it can be easily achieved.
For the ABC Body sports program, I partnered with Stéphane Knafo and a sports coach and physical trainer to create a program accessible to all, effective and feasible in everyday life at home without hurting themselves, without equipment, without schedules imposed by sports club.
For the nutrition program ABC Nutrition, I have contacted a nutritionist with whom I worked a few years ago in order to be able to propose simple menus, easy and fast to realize. With products we all use, cheap by offering several alternatives if a food does not please because we all have different tastes. All that I did not find in the menus that I was able to get when I was doing my diets that offers food sometimes expensive that we do not usually eat or we do not like, too long and complicated to achieve.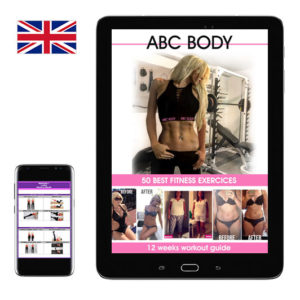 Find a firm and toned body

Results visible from the first week

The 50 best fitness exercises

12 weeks sports program

30 minutes per session

Visible on Tablet & Smartphone
OFFER SPECIAL RATE -40% more with " FITNESS40 " code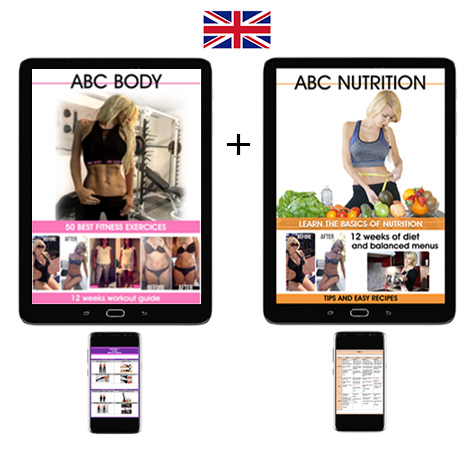 ABC BODY + ABC NUTRITION
The ideal handset

that will allow you to have a better result faster

Sport + Nutrition = key to success

Visible on Tablet & Smartphone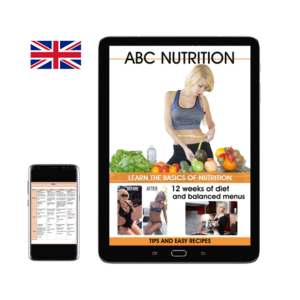 All you need to know about your diet.

Learn how to eat better

12 weeks of simple and balanced

menus from Monday to Sunday

Tips, easy and healthy recipes

Visible on Tablet & Smartphone